Physio is a mobile application that allows the user to find and immediately arrange an appointment with a certified physiotherapist with the desired specialization in the most appropriate area.


The app has two sides: one for patients and one for physiotherapists.

Patients can publish a treatment request on the platform to meet a specific need. Physiotherapists can manage their appointments, search for new customers and accept payments directly from the app.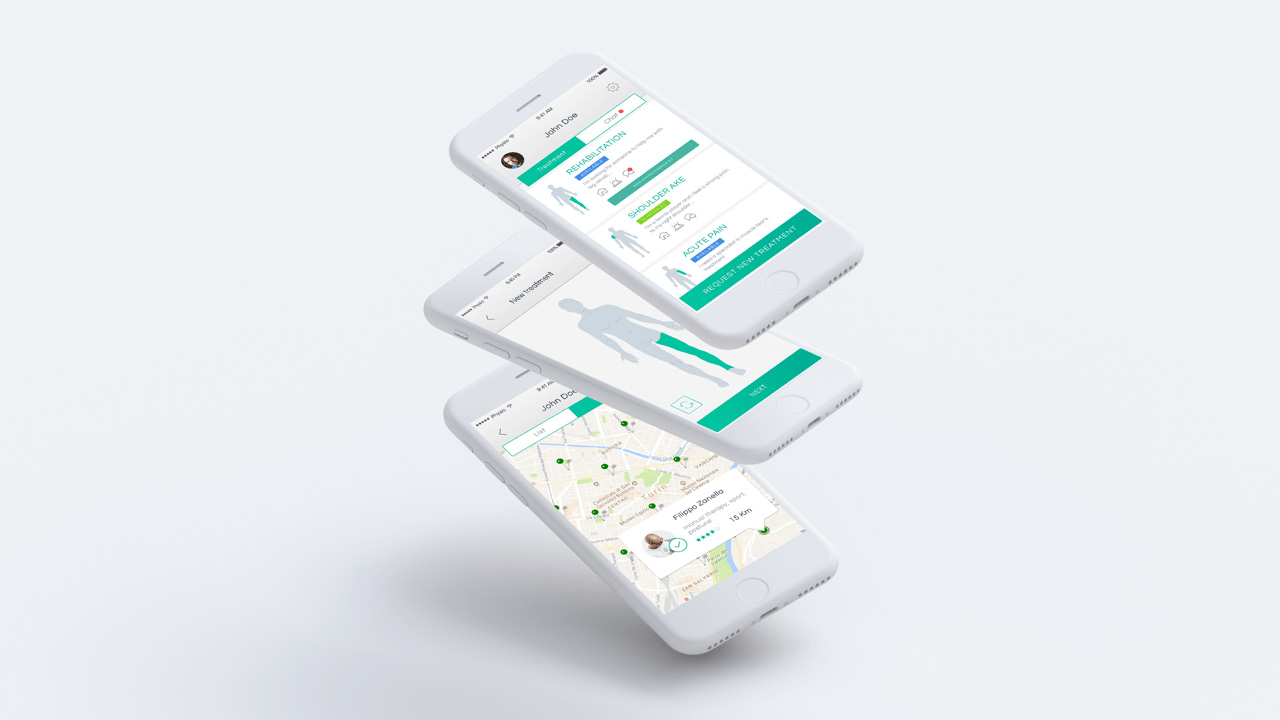 As lead designer in this project I faced several challenges. The user experience from both side, was re-evaluated several times in order to find the right balance between functionality and strategy. In particular, we needed to provide to the professionals the capability of retaining clients whilst being able to acquire new ones.


On the user-facing side of the platform the biggest challenge was to define a visual language that would be approachable by the patients, but that could be easily translated into precise medical terminology, in order to match the right kind of specialist with the patient need. I therefore opted to convey anatomical areas visually and match them with a tag system that would describe the kind of pain.

In order to validate each iteration, we carried out user testing with both patients and physiotherapists, interviews and in-depth research.


You can learn more about this project and download the app at: https://www.trovaunfisioterapista.it/