Come Chileno is a grassroot movement that aims to foster pride in the pure quality of Chilean grown food and to inspire explorations with Chilean cuisine.
Through the rabbit hole of local market we encouraged Santiaguinos to develop a higher appreciation for endemic food, but also, indirectly, to support local economy, increase biodiversity, sustainability and build a stronger community.

During the research phase we explored the new hybrid food identities in Santiago and the relationship between the local cuisine and the ones brought to Chile by immigrants.
In order to do so we interviewed market vendors, chefs, restaurant managers, street food hawkers and their customers. Out of all the conversations the main idea that emerged was that the different cuisines don't merge.
Also we found out that while the average Chilean has unrivaled access to fresh grown food they do not have much pride in Chilean produce.

This lack of pride influences the newcomers attitude towards Chilean traditional cuisine.
In order to open a dialogue around the table between different cultures we decide to focus our attention in establish a new identity for Chilean cuisine that is rooted in the country's multiethnic history to create more understanding, acceptance and eventually fusion.
This new identity needed to stem from the unrivaled uniqueness, variety and quality of Chilean produce.

Using a truly human centred design perspective we designed recipe kits to be picked up at the marketplace in order to spread the word and propagate Come Cileno's Manifesto.


Recipe Cards
Come Chileno has designed simple to follow recipe cards that take no
longer then 30 min. The recipes are all based on ingredients available at the market and they integrate a shopping list to invite the user to take a journey through the market source their ingredients.


Posters
These poster aids explaining how to pick the best of the Chilean produce based on interviews with market vendors, farmers, and grandmothers.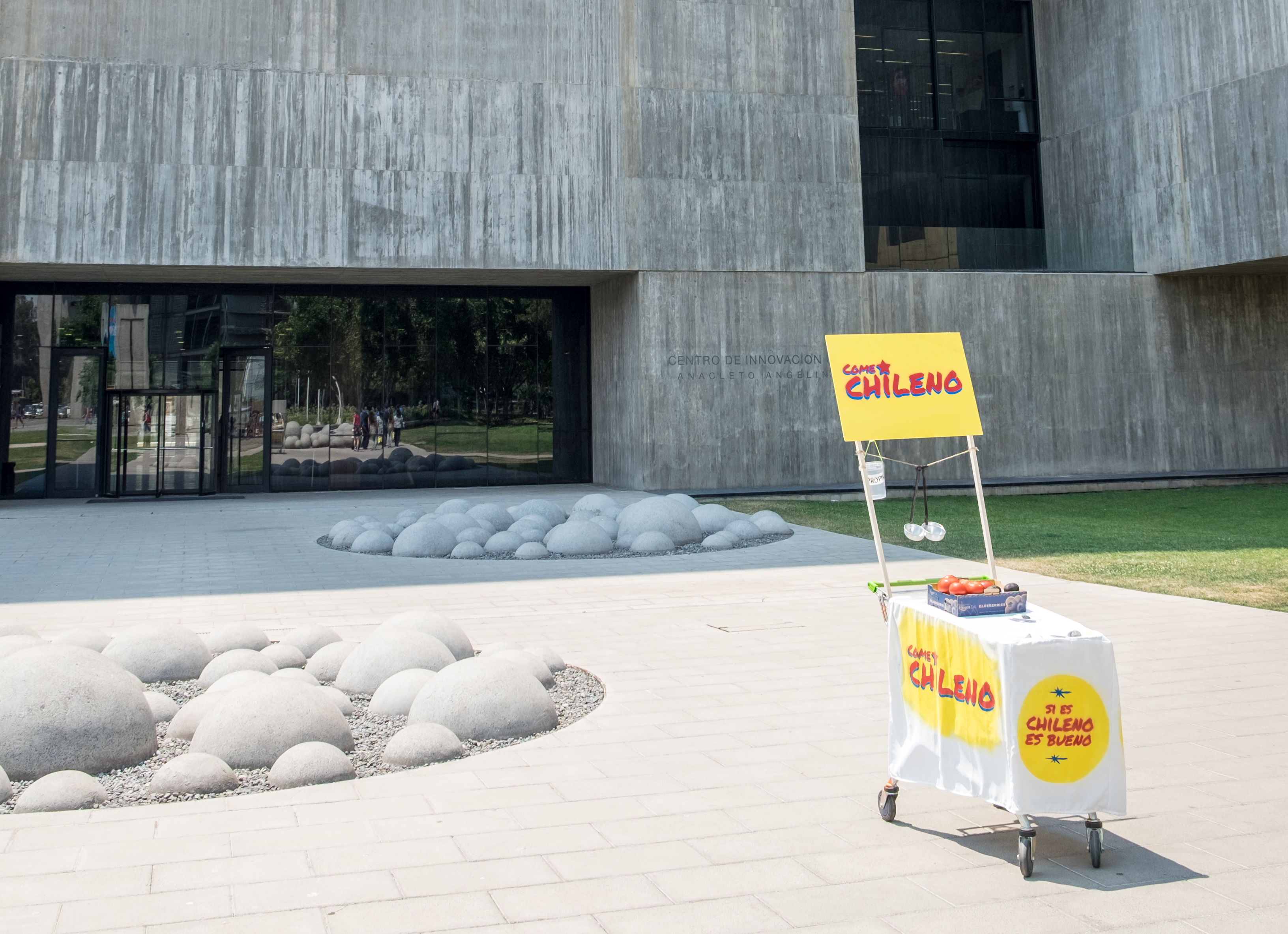 Stand and Merchandise
Not only we designed the brand image of the movement, but also we created the Come Chilean transportable stand that would distribute the kits and sell various merchandise.